Cosmetic Dentistry in Brunswick
---
---
Bellissimi Dental provides cosmetic dentistry in Brunswick, OH. Call 330-741-3334 to learn more and schedule your appointment. 
While your oral health is always our top priority, we also understand that you want a smile that's as beautiful as it is healthy. If you feel self-conscious about the appearance of your teeth, we offer a number of cosmetic procedures to improve your smile and give you the confidence to share it with the world.
Cosmetic procedures can be used alone to address a single aesthetic concern or we can use a combination of procedures for a complete smile makeover. Often, cosmetic dentistry is used in conjunction with or as a complement to restorative treatments.
We offer the following cosmetic dental treatments at Bellissimi Dental: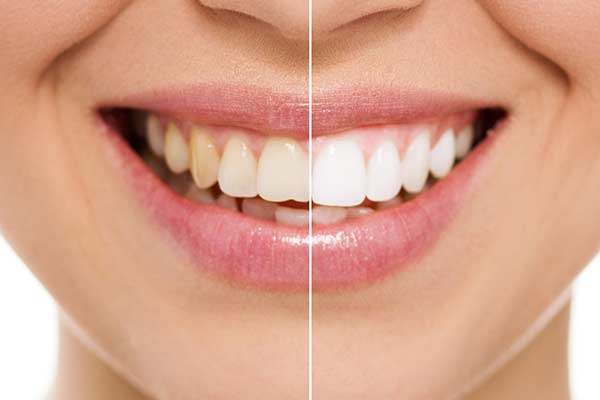 ---
Teeth whitening is a simple procedure that can make a dramatic difference in your smile. As we get older, our teeth naturally lose their brightness, which is why whitening your teeth can take years off of your appearance. We offer in-office bleaching and at-home bleaching kits to help you achieve a bright, radiant smile.
---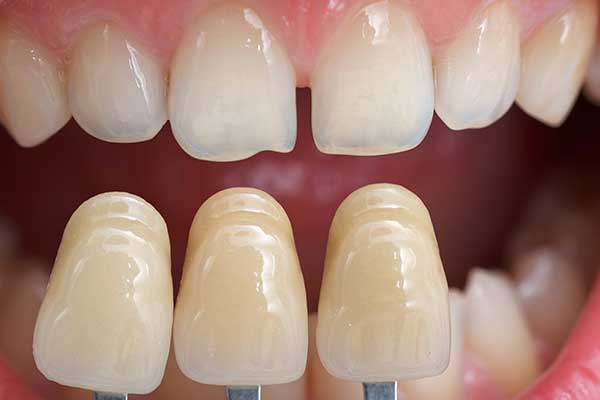 ---
We can repair a number of cosmetic imperfections with bonding, including chips, gaps, cracks, shape, size, and discoloration. The procedure involves using a tooth-colored resin material to cover over or fill in imperfections and reshape the tooth, improving its appearance.
---
---
Frequently Asked Questions About Cosmetic Dentistry
---
What does cosmetic dentistry include?
---
Cosmetic dentistry is generally considered to be any procedure that is performed primarily or solely to improve the appearance of your teeth. Teeth whitening and bonding are two examples of this. There are other procedures that offer both cosmetic and restorative benefits, like crowns, dental implants, and bridges.
Does insurance cover cosmetic dentistry?
---
Dental insurance will not cover any procedures performed only to improve the appearance of your smile, as these are considered elective procedures. That said, many restorative treatments also provide functional benefits, so crowns and bridges will usually be fully or partially covered by dental insurance.
How can I get whiter teeth in one day?
---
The only way to get noticeably whiter teeth in a single day is with an in-office teeth whitening treatment. Professional teeth whitening by a dentist provides the most dramatic results in the shortest amount of time.
How long does bonding last on teeth?
---
The lifespan of bonding can vary a great deal depending on the amount of bonding needed, the location of your tooth, and your eating habits. Most bonding lasts between 4 to 8 years.
What is a smile makeover?
---
A smile makeover typically refers to a combination of two or more treatments that comprehensively address your oral health and cosmetic concerns.  Smile makeovers are highly customized and can take months to complete, but the results are worth it. Most patients who get smile makeovers feel a renewed sense of confidence.
Call 330-741-3334 to make an appointment with a dentist in Brunswick, OH today!