Dental Exams in Brunswick
---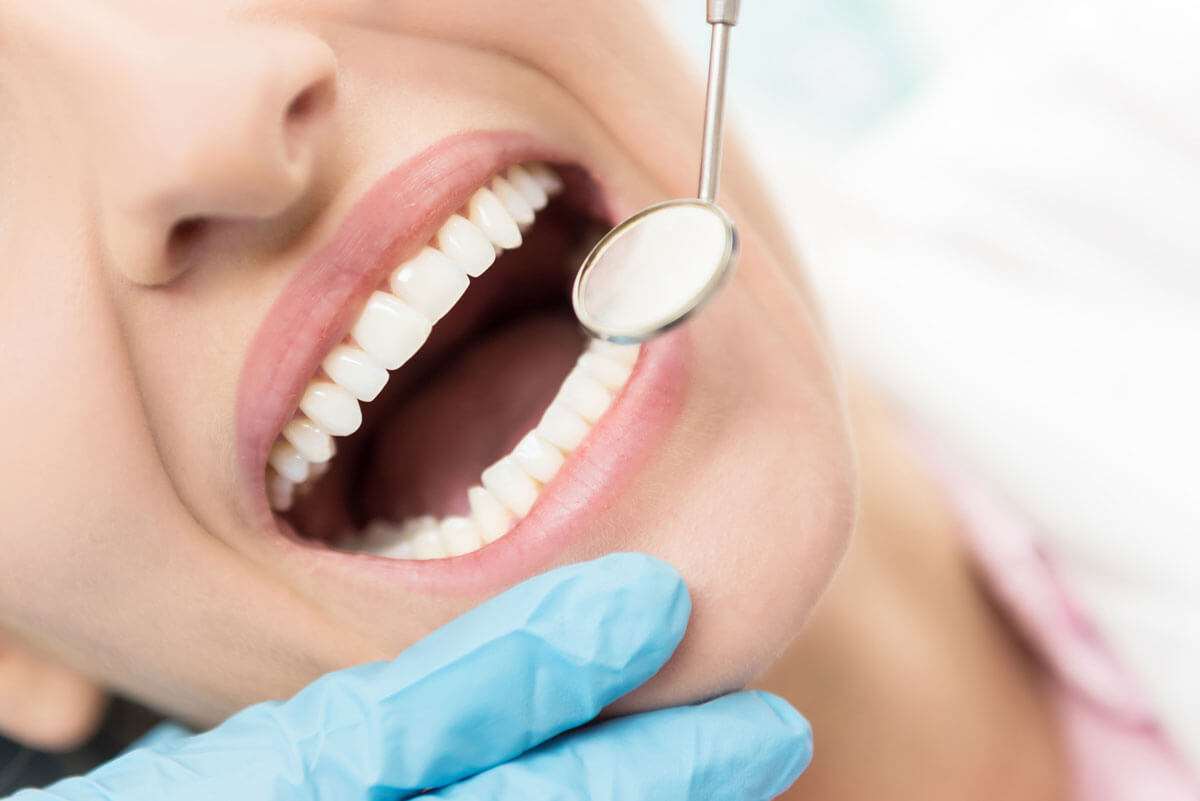 Bellissimi Dental provides comprehensive dental exams in Brunswick, Ohio. Call 330-741-3334 to learn more and schedule your appointment.
---
Comprehensive dental exams are essential, preventative screenings that play a vital role in your overall health. All children and adults should see the dentist twice a year for comprehensive dental exams. Maintaining excellent oral health and hygiene can help reduce your risk of myriad health conditions affecting much more than your teeth and mouth. This is because your mouth serves as the entry point to your digestive and respiratory tracts. For example, maintaining good oral health can reduce your risk of:
Heart attack

Stroke

Kidney cancer

Pancreatic cancer

Blood cancers

Endocarditis

Cardiovascular disease

Pneumonia

Pregnancy and birth complications
During a comprehensive dental exam at Bellissimi Dental, our dentists and hygienists will thoroughly examine your teeth, tongue, gums, and tissues to look for signs of problems due to bacteria.  
During this diagnostic examination our team will:
Look for signs of gum disease or periodontal disease

X-ray your teeth 

Note any signs of infection or decay

Identify teeth needing treatment

Evaluate your jaw and bite
Following your examination, you will receive a dental cleaning and an explanation of any problems that are found. You may receive a fluoride treatment.
If further treatment is needed, you may have various scans taken, or impressions made to create bridges or crowns. In some cases, minor cavities may be filled during a dental examination. 
Before you leave, our team will answer any questions you may have. If you request services such as at-home whitening kits, you will receive instructions on how to properly use the whitening kits. Our team may also recommend different kinds of toothpaste, brushes, or mouth rinses. If you require additional treatment, your next appointment will be scheduled before you leave your examination. 
Call 330-741-3334 to schedule your appointment.
Frequently Asked Questions About Dental Exams
Are Comprehensive Dental Exams Painful?
---
No. Your examination is painless. You may experience a bit of tenderness during your cleaning if you have sensitive gums. If you're fearful of pain, ask your dentist about numbing options.
Are Dental Exams Covered by Insurance?
---
Yes. Dental exams are preventative diagnostic screenings that are typically covered by insurance. Be sure to check with your insurance company to find out how many screenings they cover each year.
Do I Need to Do Anything to Prepare for a Dental Exam?
---
Bring a list of all medications you take. Be sure to bring any questions or concerns you have about your teeth or mouth.
How Often Should I Have a Dental Exam?
---
Children and adults should schedule a dental exam and cleaning every six months.
---