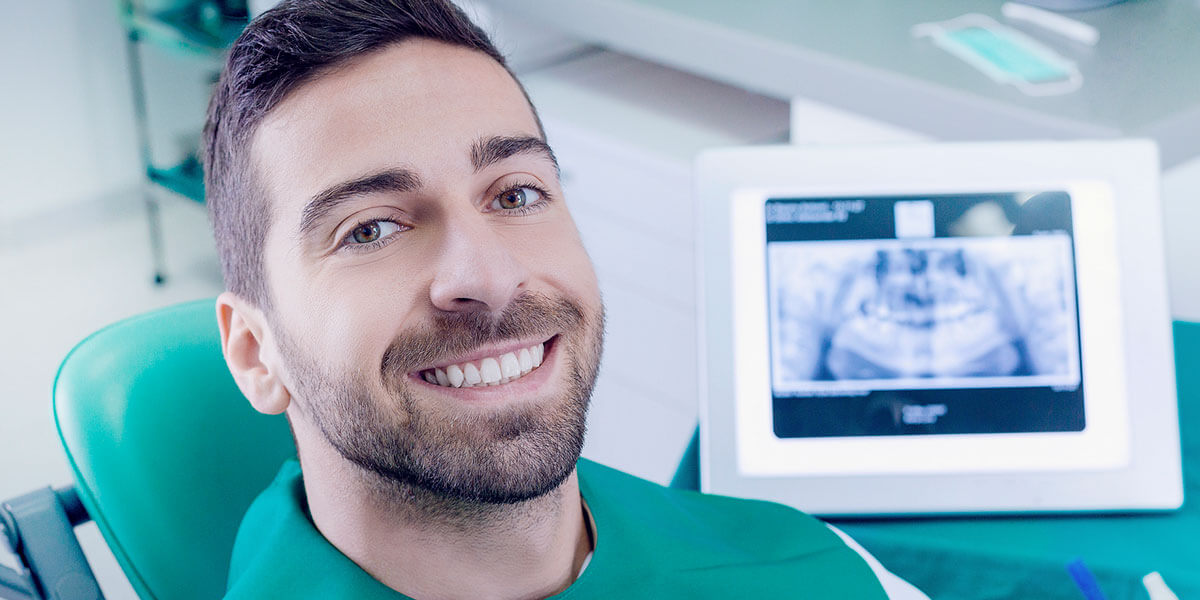 ---
Bellissimi Dental provides guided implant placement in Brunswick, Ohio. To learn more or schedule an appointment, call 330-741-3334
---
What is Guided Implant Placement?
---
Guided implant placement is the use of computer software for the planning and placement of a dental implant. Digital images are used to create a virtual 3D model of the teeth and jaw that allows both the dentist and the patient to have a better view and understanding of the procedure. The area to receive the implant can be viewed from a variety of angles, providing a virtual representation of both the process and the final result. 
Benefits of Guided Implant Placement
---
Guided implant placement provides a variety of benefits, including: 
Accuracy.

Guided implant placement software allows the dentist to place your implant with greater accuracy and precision to ensure success. 
Longevity.

The accuracy of guided implant placement leads to longer lasting implants. A properly placed implant can last forever.
Understanding.

Patients can gain a more thorough understanding of the procedure for placing a dental implant.
Faster recovery.

Guided implant placement makes the procedure less invasive for a faster recovery time. 
Are You a Good Candidate for Guided Implant Placement?
---
If you have one or more missing teeth that you are planning to replace with dental implants, you may be a good candidate for guided implant placement. Dental implants can be placed without the guided implant placement technique, but without the benefits it offers. To receive a dental implant there must be sufficient jaw bone structure available to support the implant. If a tooth has been missing for a long period of time, the bone may have shrunken somewhat, making it more difficult to place an implant. Guided implant placement can make it possible to get an implant with limited bone structure.
Why Choose Bellissimi Dental?
---
Not all dental practices use guided implant placement for their dental implant procedures. Bellissimi Dental has made it a priority to procure the software and necessary training to provide this service for our patients. We believe that technology is both the present and the future of dentistry and it is our job to keep up to date with current best practices in our field. We feel strongly that patients should have a thorough understanding of their own dental care, and technology makes this possible.
---
Frequently Asked Questions
---
What is a dental implant?
---
A dental implant is an artificial tooth root that is surgically placed in the jaw bone. It is designed to fuse with the bone to form a solid bond that can last forever. One or more dental implants can support an artificial crown to replace one tooth, a bridge to replace multiple adjacent teeth, or dentures to replace multiple or all of the teeth in the upper or lower jaw.
How can I help my implant last?
---
Good oral hygiene is a crucial part of a successful dental implant. Once you get the go ahead from your dentist, be sure to brush your teeth twice a day and floss once a day, especially around your dental implant. Follow your dentist's post operative instructions.
Will the dentist place my implant or the computer?
---
The dentist will place your dental implant using specialized tools with the computer as a guide. Robotic technology to place dental implants is still being developed and approved, but it is not yet in use in most dental offices.
How long does guided implant placement take?
---
Average dental implant placement procedures take anywhere from 1-2 hours. In many cases guided implant placement can shorten the procedure time so that it is closer to one hour than two. This time frame is based on the placement of just one implant. Multiple implants will extend the procedure time.